THE WORLD'S MOST BREATHABLE SAFETY SHOES
STYLISH, COMFY AND BASICALLY UNDESTROYABLE, THESE SHOES ARE MADE TO STAND THE TEST OF TIME.
Built with advanced footwear technology, our modern safety shoes are the perfect pair of work shoes that provide long-lasting protection without cramping your style. Or your feet. Heck, even if you don't need work shoes, our casual footwear is perfect if you're just looking for a stylish pair of shoes that lasts.
Made with military-grade Kevlar and European standard steel head (full features below).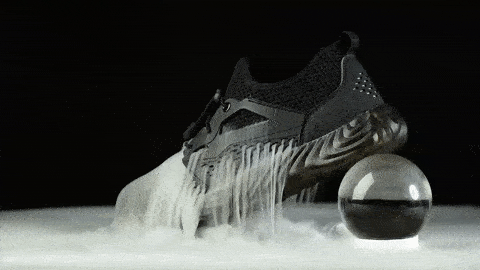 LIGHTWEIGHT FLYMESH
Breathable mesh material allows for maximum airflow and breathability for a feel that's light on your feet to prevent clammy, sweaty feet.
BUILT-IN STEEL TOES
Made using a European standard steel head to fully protect your toes from getting crushed by heavy objects or the occasional toe stub.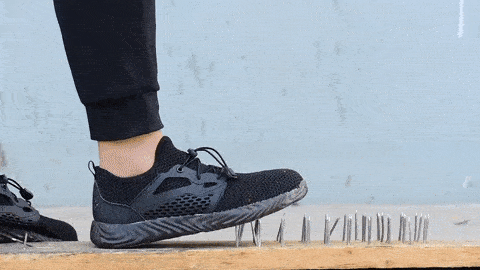 PUNCTURE RESISTANT
Military grade kevlar material keeps the bottoms of your feet safe from nails and other dangerous pointy objects found on the floor.
CUSHIONING MIDSOLE
Extra padded midsole allows for superior cushioning on high falls to soften hard landings and roomier toe space for all-day comfort.
NO-TIE LACES
Always in a rush? The convenient no tie shoelaces save precious time with a simple tug and shape the shoes to your foot's custom fit.
SUPER FLEXIBLE
We've never felt the need to fold our shoes in half either, but the springy, bendable composition helps distribute body weight evenly.
TWISTABLE TOO
Engineered design provides enhanced comfort for all foot sizes no matter how you choose to twist and turn and move about in them.
LESS THAN 1LB
It doesn't get any better than this. Ultra-light material keeps your feet agile and feeling like walking on clouds even after prolonged wear.
Limited Quantities Available – Sold Out Soon!!!
DON'T WASTE YOUR TIME ANYMORE


 

ADD TO CART

 

NOW!
The Checkout Process is Guaranteed to be 100% Safe and Secure with PayPal
AFTER-SALES SERVICE – If there's any reason causes you not completely satisfied with our product, please feels free to contact us. We promise we will give the best solution for you within 24 hours. It is our chance to do more high-quality products for you with your suggestions.